is the new global standard for compliance of dairy products with a frontier safety level and with Sustainable Development Goals

is the new global standard for compliance of dairy products with a frontier safety level and with Sustainable Development Goals
SAVE THE DATE
17th to 21st June 2019
MILANO - LODI - BRESCIA - CREMONA - PIACENZA - ROMA
Study tour on SAFE and SUSTAINABLE PRODUCTION and DEVELOPMENT in LIVESTOCK and DAIRY sector, TECHNOLOGY TRANSFER, PROMOTION of INVESTMENT OPPORTUNITIES
SSafeMILK – Towards a Sustainable, Safe and Environmentally Friendly MILK Chain
SSafeMILK
is a circular chain production model in which all the players benefit from: the farmers effort is adequately valued for a more sustainable zootechnic practice.
SSafeMILK
is a social responsibility acknowledgment for having listened to the call of world health entities who asked to reduce and responsibly use antibiotics in order to reduce antibiotic resistance.
SSafeMILK
is an animal health and welfare acknowledgment for contributing to the diffusion of the upstanding farm model that considers first and foremost the animal welfare and reduces to a minimum disease outbreaks.
SSafeMILK
is a financial sustainability acknowledgment of zootechnic productions because tissue functionality aid allows to keep animals more productive and a higher pregnancy rate allows farmers to raise herd productivity.
SSafeMILK
is an environmental sustainability acknowledgment for the considerable reduction of waste and environmental impact per liter of milk sold.
Why should I care about
SSafeMILK Worldwide Project?
Because peace and prosperity for people and the planet is SSafeMILK ultimate aim. Starting now both in developed and developing countries.
Because this SSafeMILK Project is a reply to the urgent call for action by all countries in a global partnership that United Nations expressed in 17 Sustainable Development Goals (SDGs).
Because "ending poverty and other deprivations must go hand-in-hand with strategies that improve health and education, reduce inequality, and spur economic growth – all while tackling climate change and working to preserve our oceans and forests" (Sustainable Development Goals Knowledge Platform, sustainabledevelopment.un.org).
How the SSafeMILK meets some of the 17 SDGs:
#1 – NO POVERTY
for implementing the worldwide 1,4 billion farmers profit, many of them dairy farmers, by boosting productivity and certifying product value for better price negotiation.
#2 – ZERO HUNGER
for significantly reducing the food waste within the milk production chain with a no-withdrawal solution and appreciably improving the animal productivity for the indirect tissue regenerating effect, with respect to animal welfare.
#3 – GOOD HEALTH
for acting to tackle the global emergency of antimicrobial resistance and aggressively reducing the use of antibiotics in farming animals, as requested by the WHO.
#5 – GENDER EQUALITY
because the main part of agriculture workers are located in developing countries and many of them are women: they need innovative affordable tools also for achieving better results and giving value to their efforts.
#8 – DECENT WORK
and economic growth for displaying a circular and inclusive milk chain approach, reducing disparities within the milk chain and focusing on shared objectives, shared responsibilities and thus more valuable shared results.
#9 – INDUSTRY, INNOVATION AND INFRASTRUCTURE
for enhancing best practices dissemination and scientific research, building a zero impact innovative 'from-agriculture-to-agriculture' clean approach, able to substitute a 'pour-chemicals-into-the-environment' one, 
#10 – REDUCED INEQUALITIES
within countries: for boosting an approach that is going to be profitable 'only-for-everybody' and only if every actor in the milk chain is ready to properly converge on and share objectives, responsibilities and profits; and among countries, because the same approach will be made available to all developing countries, since this is a global emergency that needs a global action: resistant bacteria don't need a passport to cross borders!
#11 – SUSTAINABLE CITIES AND COMMUNITIES
because SSafeMILK builds a safe, sustainable, digital, certified farming model that aims to bring affordable technical, economical, social innovation to rural communities, for a better balance between rural and urban centers, thus reducing the trend to move to urban slums or informal settlements. 
#12 – RESPONSIBLE CONSUMPTION AND PRODUCTION
for the SSafeMILK app, based on a digital blockchain technology, able to communicate the sustainability level of dairy products and to disseminate awareness both among producers and among consumers about the eco-friendly approach of the farming model and its path towards a zero impact goal.
#13 – CLIMATE ACTION
for positively reducing the environmental impact of world farming per liter of milk produced: less diseases means more productive animals with same resources intake, and less stress means less GHGs emitted per animal or per liter of milk produced.
#14 – LIFE BELOW WATER
for actively reducing the quantities of residual antibiotics poured into rivers and oceans that disrupt ecosystems.
#15 – LIFE ON LAND
for truly minimizing the spreading of an environmental antimicrobial resistance within ecosystems, thus preserving the biodiversity.
#17 – PARTNERSHIP FOR THE GOALS
we aim to build an international cooperation network in order to spread as soon as possible best practices and stop the part of antimicrobial resistance determined by dairy farming.
HEALTH
KEEPING ANTIBIOTICS EFFECTIVE FOR LIFE-SAVING NEEDS: new proteomic approach to effectively tackle antibiotic-resistance transmission throughout the food chain, for all people and everywhere.
FOOD SAFETY and SECURITY
FOOD SAFETY beyond legal standards: a new circular mindset according to the One Health approach that is affordable for every farmer worldwide. FOOD SECURITY no food waste within the production chain.
ENVIRONMENT
ENVIRONMENTAL certification of the new farming model: food waste reduction within the milk chain, use of low impact products (Ozolea-Mast), less GHGs emissions as animals are less stressed, reduction of enviromnemntal antimicrobial resistance.

SAFE, SUSTAINABLE and ENVIRONMENTALLY FRIENDLY DAIRY FARMING PROTOCOLS for a circular evolution of the dairy sector: lessons learned for an inclusive world primary sector.
NEW DAIRY PROTOCOLS
NEW PARAMETERS BEYOND LEGAL REQUEST to appropriately meet the consumers needs, supports rural economy and declare the value of farmers products.
STANDARDS and CERTIFICATION
MORE  USEFUL SHARED INFORMATIONS for: Farmers, to measure their progress and value their products, and to team up for the environment; World Dairy Industry to value the merit and be ready to center the safe food security target; Worldwide trust in the dairy sector beyond borders.
DIGITALIZATION
INNOVATION AND TECHNOLOGY TRANSFER To drastically reduce food waste within processing, to minimize the impact of industrial process on the environment, to optimize resource use, to share best practices to promote safety and health at work
SUSTAINABLE PROCESSING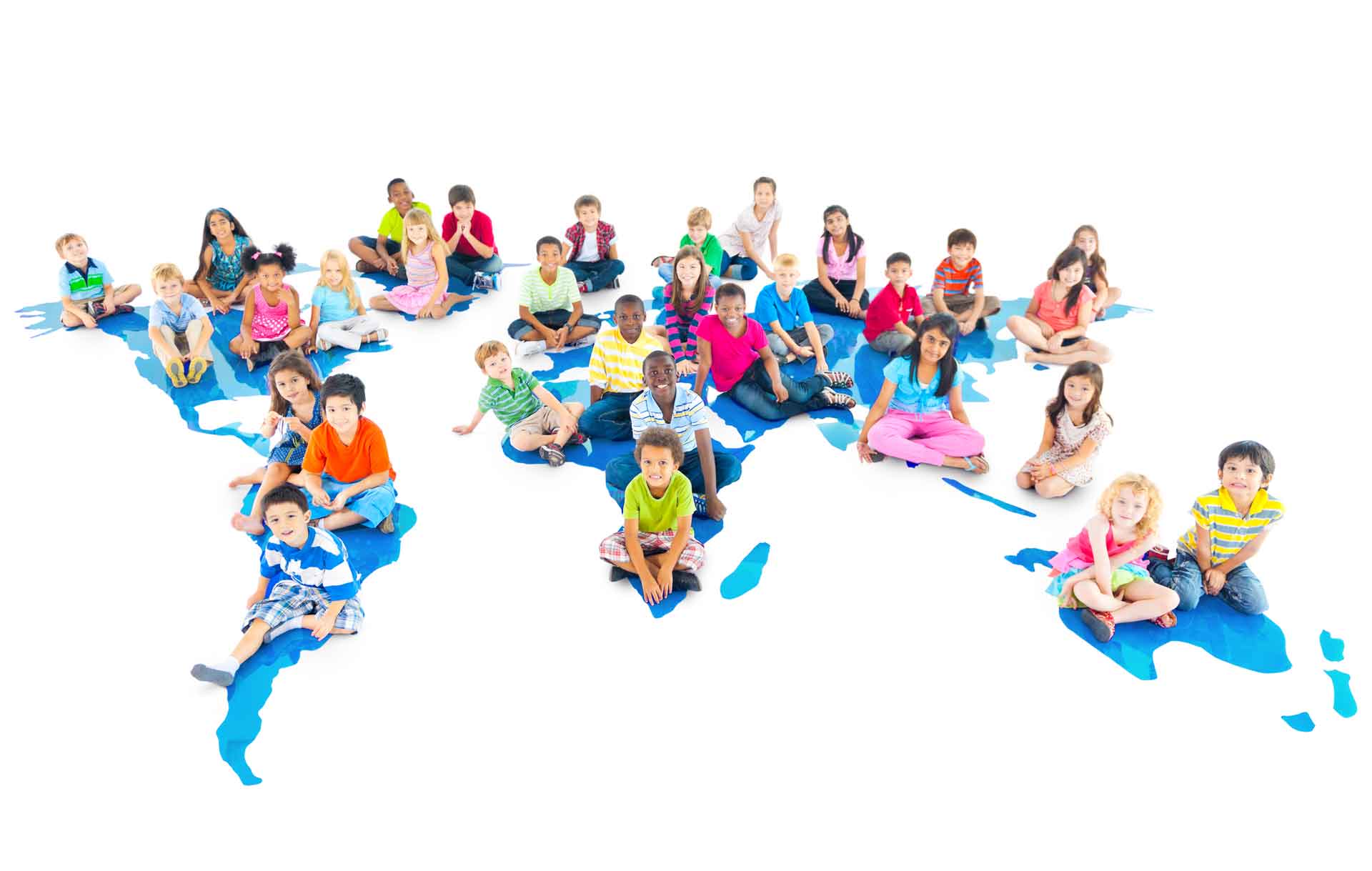 "Antimicrobial resistance (AMR) is the ability of a microorganism to resist the action of one or more antimicrobial agents"

(EARS Net Report 2017, ECDC).
"Development of AMR is a natural phenomenon caused by mutations in bacterial genes, or acquisition of exogenous resistance genes carried by mobile genetic elements that can spread horizontally between bacteria. Bacteria can acquire multiple resistance mechanisms and hence become resistant to several antimicrobial agents, which is particularly problematic as it may severely limit the available treatment alternatives for the infection."

(EARS Net Report 2017, ECDC).
"The major drivers behind the occurrence and spread of AMR are the use of antimicrobial agents and the transmission of antimicrobial-resistant microorganisms between humans; between animals; and between humans, animals and the environment. While antimi- crobial use exerts ecological pressure on bacteria and contributes to the emergence and selection of AMR, poor infection prevention and control practices favour the further spread of these bacteria."

(EARS Net Report 2017, ECDC).
"The ability of bacteria to resist the action of an antibiotic has become a recognised global problem. Antibiotic resistance severely limits the number of antibiotics available for the treatment of diseases." (ECDC)
The global antimicrobial resistance priority dictates a reduction of the use of antibiotics in farming animals: The scientific topic of antimicrobial resistance (AMR) has been for the EC a priority task since it was lunched the Action Plan against the rising threats from AMR in line with the 'One Health' initiative.
G7 Chief Veterinary Officers (CVO), World Organization for Animal Health (OIE), as well as WHO, agree considering antimicrobial resistance (AMR) an increasing global health problem and one of the major concerns for economic impacts at global scale risk.
In the European Union alone, 33 000 people die each year due to infections caused by resistant bacteria. The burden of infections with bacteria resistant to antibiotics on the European population is comparable to that of influenza, tuberculosis and HIV/AIDS combined.(European Commission, Commission activities in the area of antimicrobial drug resistance, ec.europa.eu).
The WHO declared that, as a result of the actual trend of antimicrobial resistance, by 2050 the entire world could probably fall into a pre-antibiotic era: today about 40% of global population owe their life to an antibiotic treatment and by 2050 almost 4 billion people could die for a common infection.
In dairies, antibiotics are used mostly as intra-mammary/intra-uterine application for both curative and preventive purposes, often for ordinary procedure: unnecessary use rate can be very high.
Due to law enforcement1, as of now veterinarians and farmers are asked to reduce the use of antibiotics: they need effective, validated and approved solutions, able to substitute the antibiotic routine in dry and lactating treatments, whilst keeping antibiotics effective for properly diagnosed infections.
Why to use a powerful pharmaceutical product when you can instead easily solve the problem with a harmless medical device?

 
We provide farmers worldwide with validated non-pharmaceutical protocols that are safe and innocuous both for animals and for milk consumers, in order to switch the actual model of using pharmaceuticals for productive purposes to a new sustainable model of farming able to maintain animals healthy and productive without manipulation of life-saving drugs. 
An independent preliminary clinical study performed by University of Milano revealed that milk from a farm that applied Ozolea Protocols for 2 years, both for lactating use and pre dry use, didn't show any antibiotic resistance gene-expression proteins related presence, while in the control study 13 different proteins related to antibiotic resistance were found.
In a world eagerly tackling the spreading of antibiotic resistance, the SSafeMILK® chain represents the positive contribution from the primary sector for a Safe, Sustainable and Environmentally Friendly food production. A step ahead towards a truly circular economy.
The international SSafeMILK® trademark stands for a true and inclusive partnership of every actor of the milk chains, for a farmers preparedness to face Sustainable Development Goals and contribute to build a sustainable future, for a dairy industry able to properly confront production externalities, for consumers free to enjoy safe and sustainable dairy products worldwide.

OZOLEA
For you,
for animals,
for the environment.